Unraveling the infinite possibilities of wireless video transmission in the digital era, we're taking an in-depth look into the DDMALL WHE-20 4K Wireless HDMI Video Transmitter Receiver Kit. Replete with cutting-edge technology and user-friendly functionality, this kit is a powerful tool to upgrade your video distribution experience.
Emerging from the innovative minds at DDMALL, a brand globally recognized for its commitment to advanced technology, the WHE-20 4K Wireless HDMI Transmitter and Receiver Kit serves as a pioneering solution for your video transmission needs. Armed with the versatility to facilitate 'many-to-many' video distribution, this kit takes video broadcasting to the next level.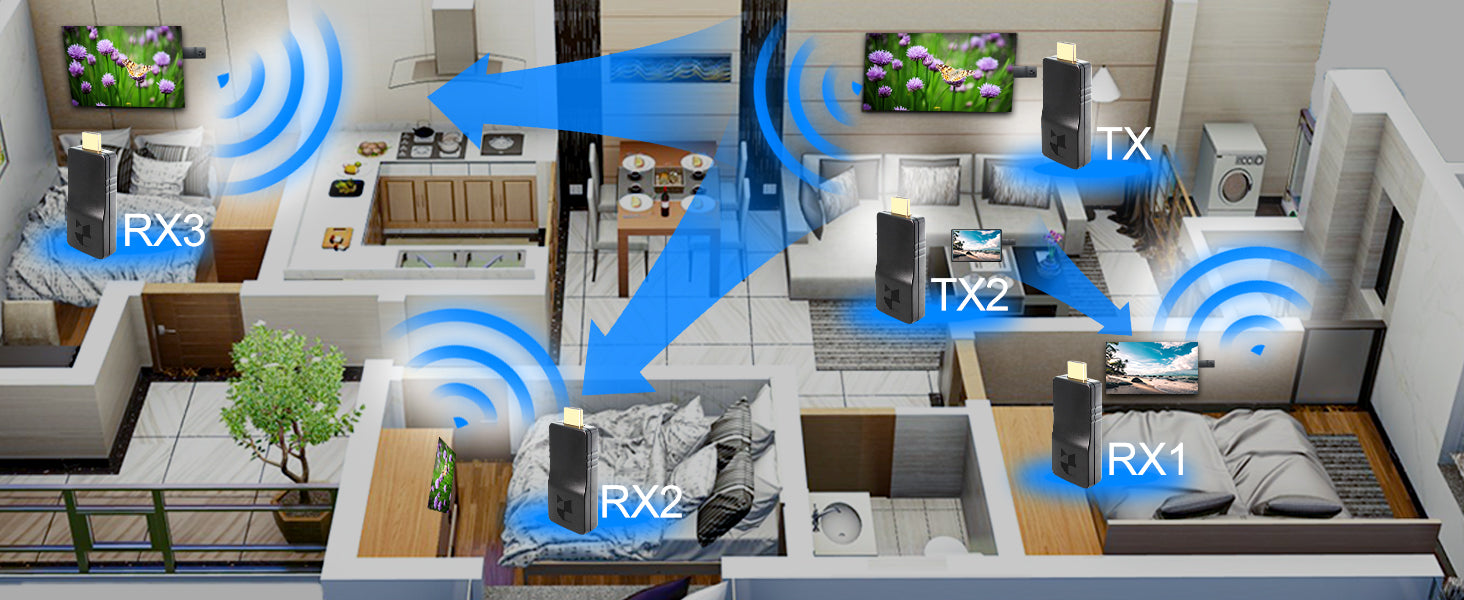 The most exciting feature of the DDMALL WHE-20 kit is its 4K resolution. Unlike traditional models, this kit provides crystal-clear and high-definition video quality, ensuring that your viewing experience is never compromised. Be it high-octane action movies, stunning wildlife documentaries, or intense gaming sessions, the 4K resolution offers the detail and sharpness that will make every scene pop.
One of the key USPs of this kit is its ability to extend HDMI over WiFi. Essentially, it eliminates the need for the messy maze of cables that traditionally accompanies video transmission set-ups. The wireless HDMI extender's design offers the freedom to establish a seamless connection over a sizable distance without any loss of video quality. Now, you can transmit your favorite content to any corner of your home or workspace without being tethered by wires.
Spearheading a revolution in video distribution, the DDMALL WHE-20 facilitates 'many-to-many' transmission, which means it can distribute video signals from multiple sources to multiple displays simultaneously. This feature is especially beneficial for professional environments like conference rooms, exhibitions, or public broadcasts, providing a comprehensive solution for widespread video distribution.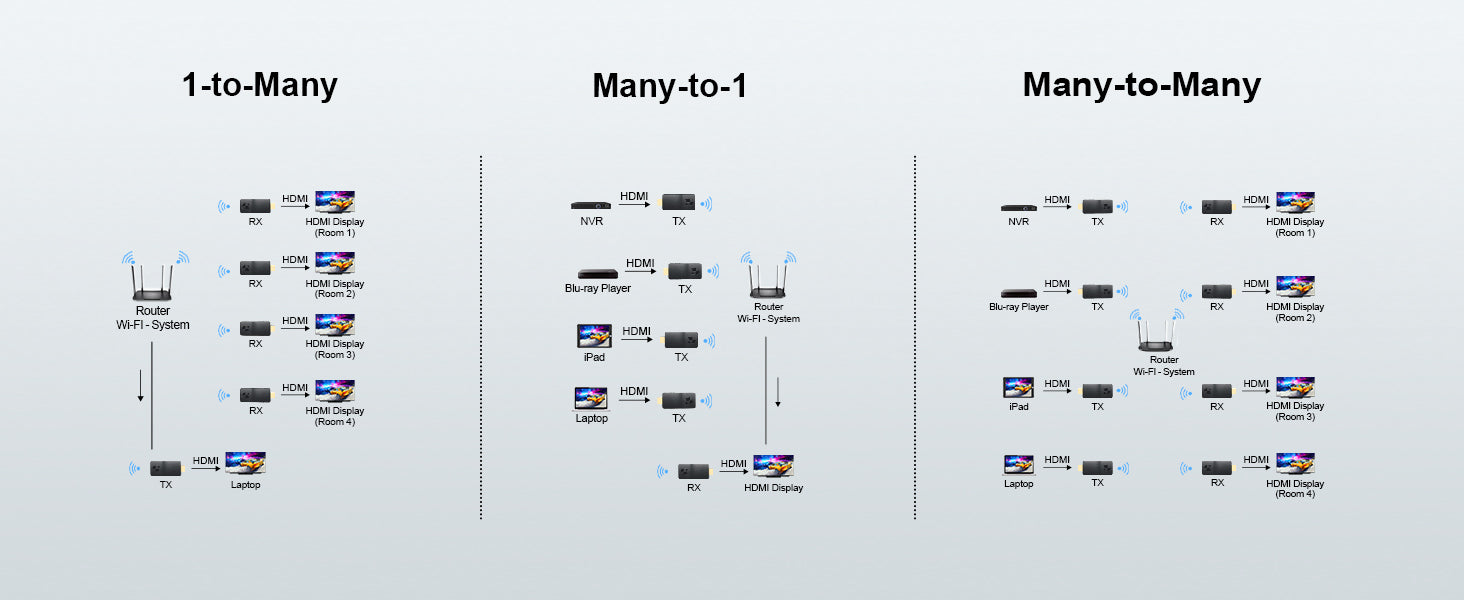 Adding to its already impressive list of features, the kit also supports the seamless switching of signal sources and displays. This means you can effortlessly switch between different content without any lag, thereby enhancing the fluidity of your visual experience. Regardless of whether you're streaming a sports event, conducting a business presentation, or hosting a movie night, the swift switch capability ensures uninterrupted entertainment.
Installation of the DDMALL WHE-20 kit is a breeze. The intuitive design and clear instructions mean that even the technologically challenged can set up the kit without any assistance. It's plug-and-play design ensures that you're only a few simple steps away from witnessing the brilliance of wireless 4K video transmission.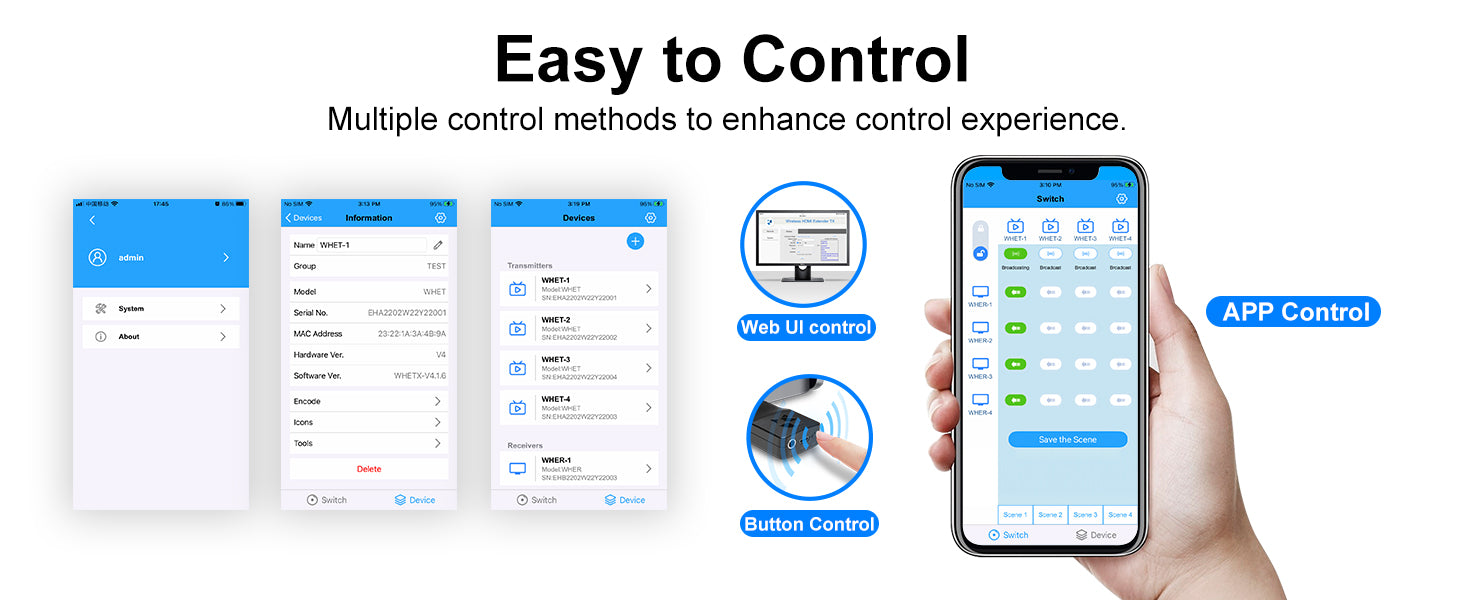 However, the superiority of the DDMALL WHE-20 isn't just limited to its performance; it extends to its robust and compact design as well. The sleek and modern appearance makes it a stylish addition to any setting, while its compact form ensures that it won't consume much space, making it an ideal choice for both residential and commercial spaces.
The DDMALL WHE-20 4K Wireless HDMI Video Transmitter Receiver Kit signifies the future of wireless video transmission. By combining cutting-edge technology, user-friendly operation, and exceptional performance, it presents a solution that enhances not just your visual experience but also simplifies the process of video distribution.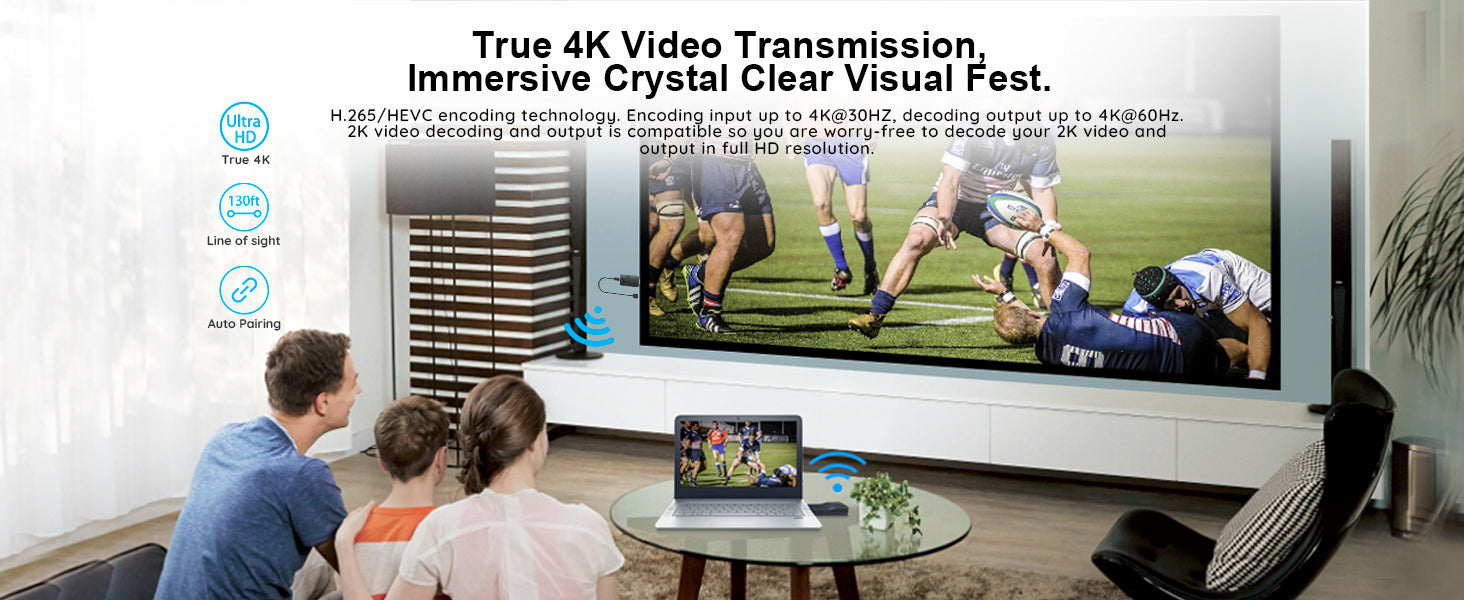 In conclusion, the DDMALL WHE-20 kit elevates your video transmission to new heights. The combination of 4K resolution, wireless HDMI extension, 'many-to-many' distribution, seamless source switching, and easy installation positions it as a top-notch player in the world of wireless video transmission. Witness the revolution in wireless video distribution - adopt the DDMALL WHE-20 4K Wireless HDMI Video Transmitter Receiver Kit today and enjoy the visual experience of tomorrow.
Whether you're a tech enthusiast wanting to upgrade your home setup or a professional seeking efficient video distribution for your workspace, the DDMALL WHE-20 is the perfect solution to your needs. Go wireless, embrace the future and step into the realm of uninterrupted, high-quality video distribution with the DDMALL WHE-20 4K Wireless HDMI Video Transmitter Receiver Kit.