How to live stream to facebook
To start live streaming on Facebook Stream, you need an encoder. An encoder captures audio and video from various sources such as camera, microphone, desktop screen capture etc., and sends it to Facebook Stream for live streaming to all your audience.
Step1: Obtain the RTMPS push stream address of the live stream platforms.  
1.Log in Facebook, click "live video" (Figure1).

Figure 1
2.Under this page, click "set up live video" to the live setting page. ( Figure2)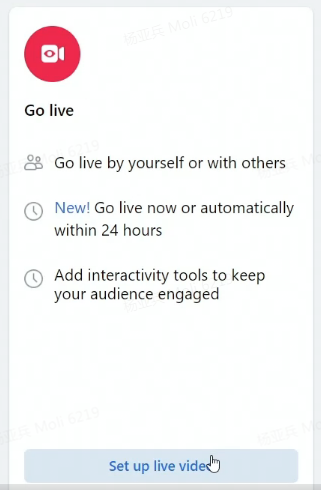 Figure 2
3.Under this page, you can get the Server URL and stream name/ key (Figure 3&Figure 4).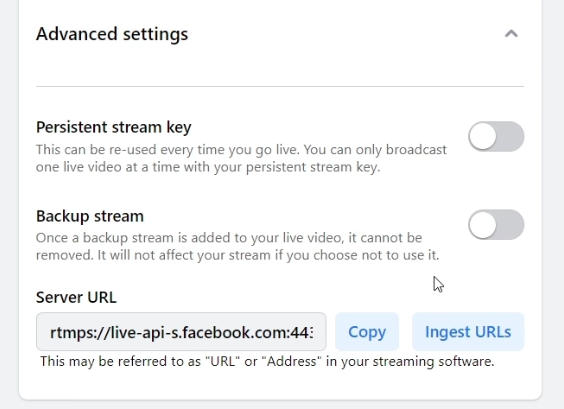 Figure 3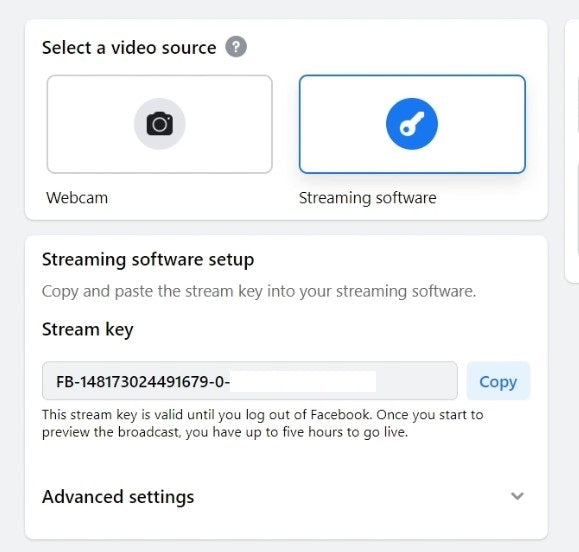 Figure 4
Step2: RTMP Setting
Enter the full RTMP URL and stream name/ key in Encoder RTMP Interface → click "Start" to live. When you want to stop live streaming, you can click the button "Stop" in the web page to stop the live stream. As figure 5 shows.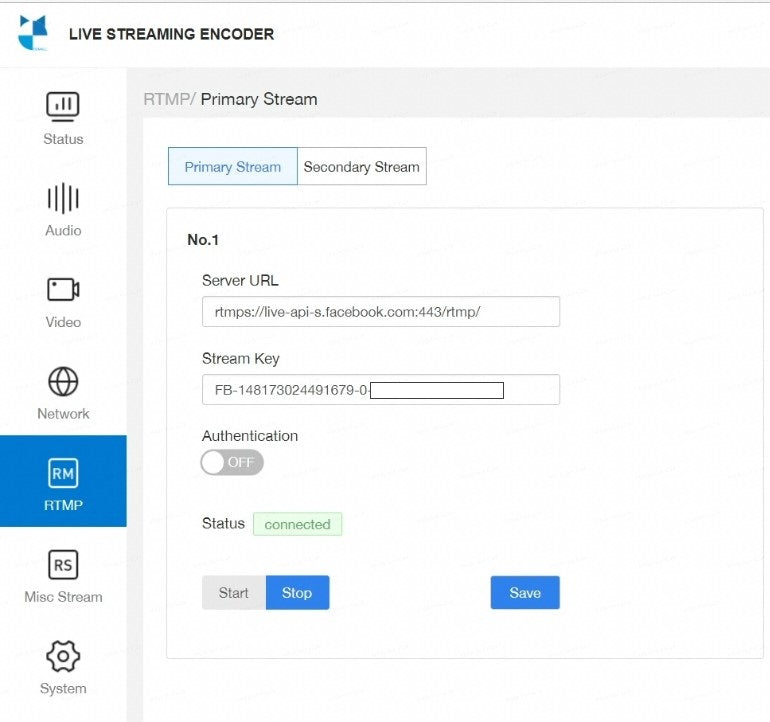 Figure 5
Server URL: To fill in the RTMP stream address of live stream platform. Each live stream platform has different and unique RTMP push stream address.
Stream Name/Key: To fill the stream name/ key of live stream platform. When the anchor opens live streaming, the platform will generate unique keys.
Status: It displays the connection status of the device and the live stream platform. There are four statues: connecting, connected, disconnecting and disconnected.
Note: Before modifying the RTMP parameters, please ensure that the status column is displayed as "disconnected" so that the parameters can be modified.