How to push the encoder's video to Wirecast
1.Firstly, ensure that your encoder and your computer are on the same network environment and configure the encoder network parameters, see the "Network settings" section for details. Connect the encoder to the video signal and it is recommended that the encoder is powered by using the micro USB.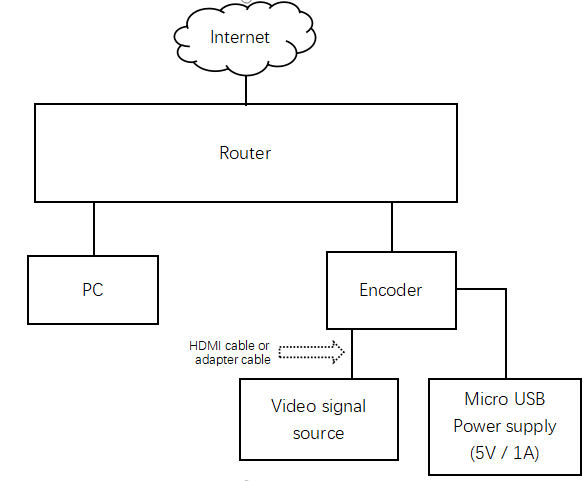 2.Log in to your encoder control web page with your computer and in the Video screen, check the "Input Status" to ensure that the encoder detects the HDMI video source.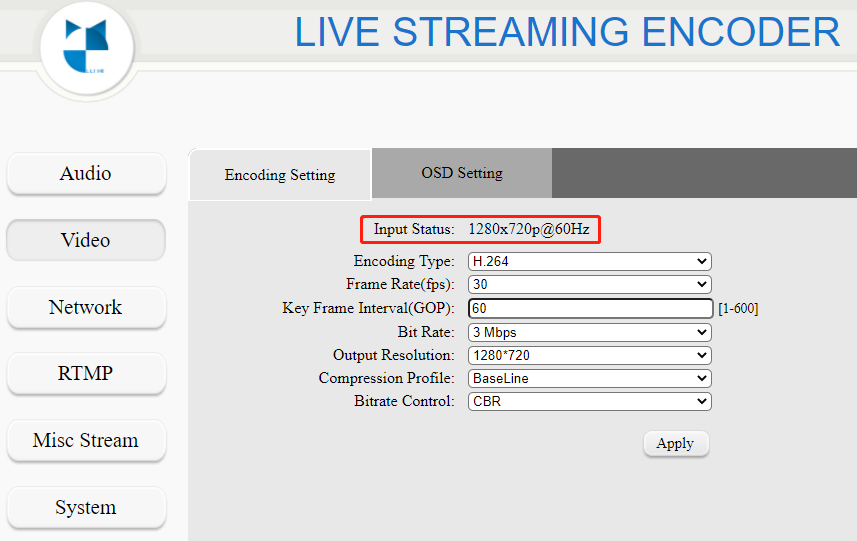 3. Go to "Misc Stream", select RTSP and copy URL1, which we will use later. Your encoder's URL may not be the same as mine, so please copy it as appropriate.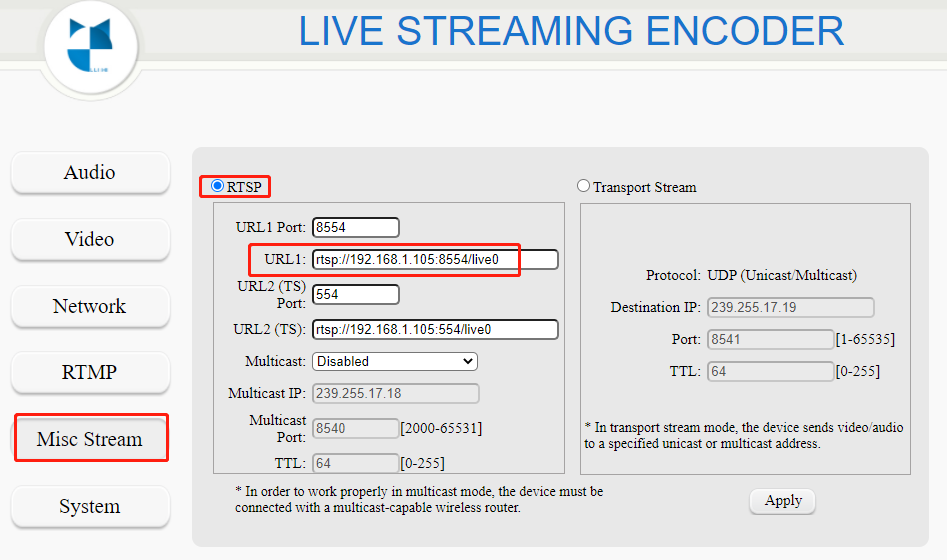 4.Open Wirecast and click on the "+" button.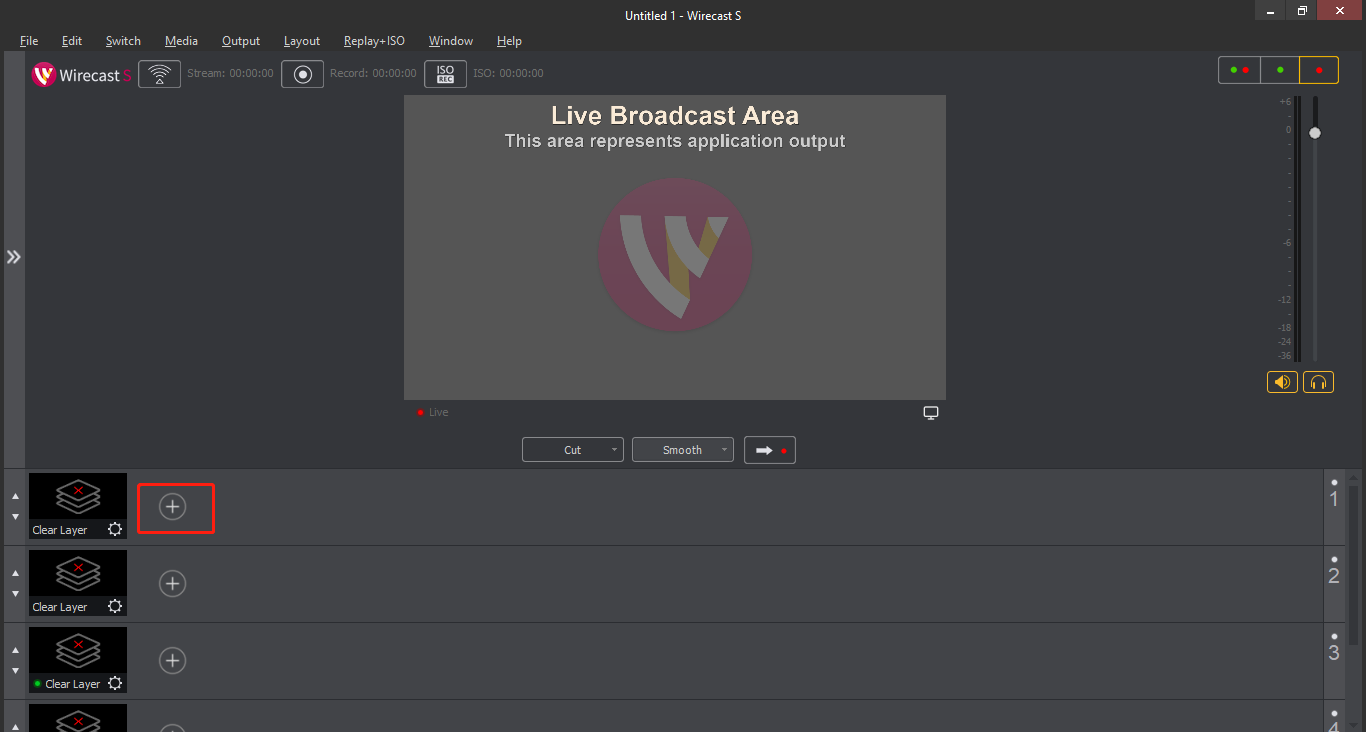 5.In the pop-up window, select "Network" - "Web Stream" and click on "Add".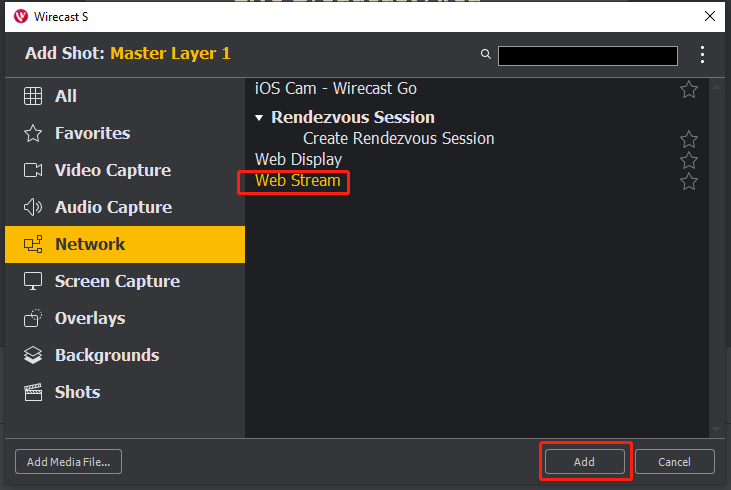 6.Edit your new Web Stream on the left hand side of the screen and select "RTSP" for the protocol.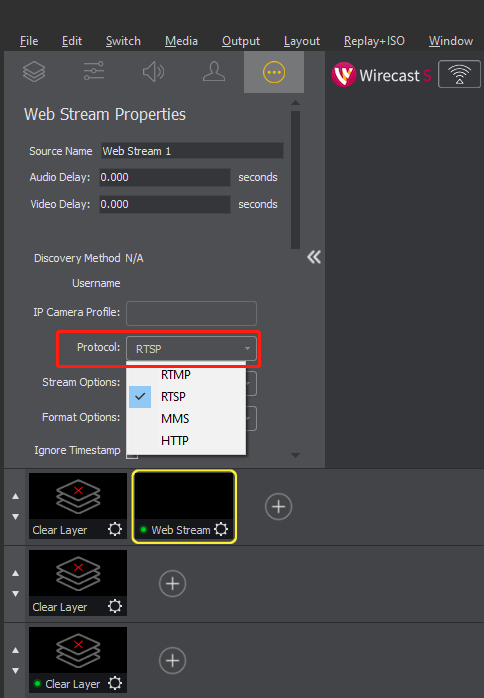 7.In the URL input box, paste the URL just provided by the encoder.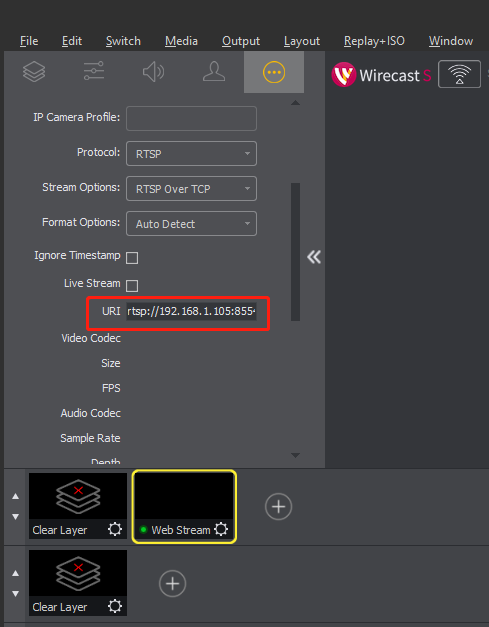 8.Scroll down and click on "Connect".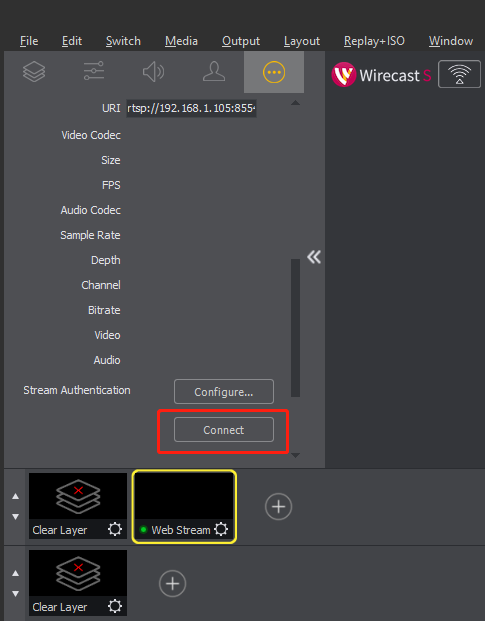 9.After waiting for its successful connection, you will see some information about the video.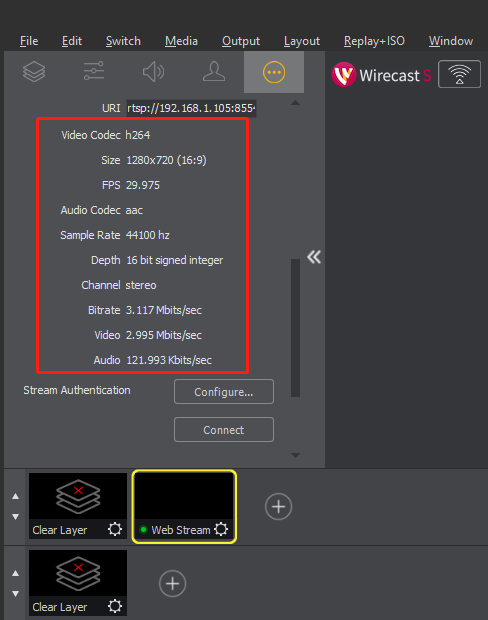 10.Use the mouse to click on your shot and drag it to the preview interface in the middle. At this point, you have successfully pushed the encoder's video to Wirecast.