SKU:AGT-T-Pro
Regular price
$2,998.00 USD
Regular price
Sale price
$2,998.00 USD
Unit price
per
Sale
Sold out
Share
Low stock: 10 left
View full details
[short_description]
The AGT-T-Pro: Integrated Powerful Projection Image Proceccor for UHD Seamless Display 
√ Integrated Structure in standard 1U rackmoutable chassis. 
√ Pure FPGA hardware technology, support 1*Dual-Link UHD input(8K*1.2K, 4K*2K, 4K*1.2K), 2*DVI outputs(1920*1200@60Hz) 
√ Magic projection image geometry carbliration, brightness overlay, light compensation, blending edge customization, and automatic color balancing. 
√ TCP/IP network control, RS232 control. intuitive graphic comming interface. 
[/short_description][product_description]
Brief Introduction
The AGT-T-Pro is a professional image edge blending processor for seamlessly display of dual-projection image. With advance full FPGA hardware technology, it enables powerful image processing capability and high reliability, allowing arbitrary geometry carbliration, brightness overlay, automatic color balancing, edge zone customization, and light compensation etc. The AGT-T-Pro supports 1 channel of Dual-Link input and 2 channels of DVI-I output, perfect for display of single-channel/dual-channel projection on large screens.
 FPGA Technology Drive the Prowess in Video 
The AGT-T-Pro features all-in-one structure design in standard 1U rack-mount chassis, allowing easy installation and space saving. Leveraging the advanced FPGA pure hardware technology, it has robust image processing ability and high reliablity, which supports 1 channel of Dual-Link input, 2 channels of DVI output. With user-friendly intuitive commissioning interface, it makes installation, test, and debugging all easy. Moreover, it supports TCP/IP control, and RS232 control.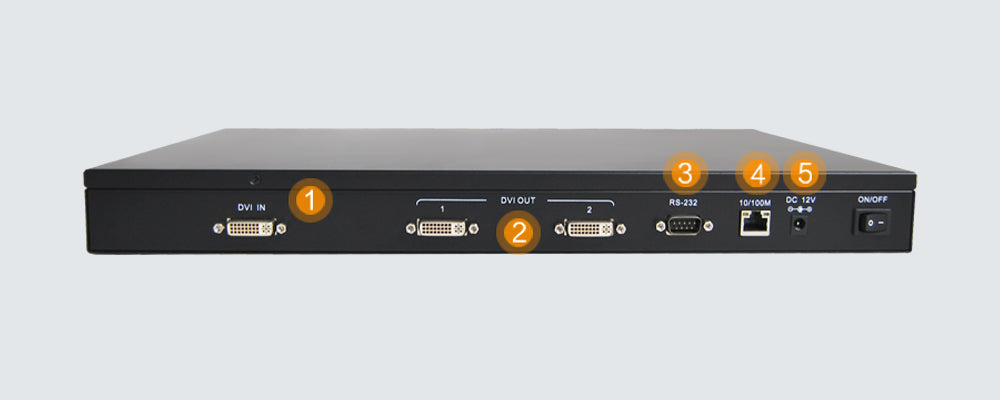 1*Dual-Link UHD input--support 8K*1.2K, 4K*2K, and 4K * 1.2K UHD input.

  2*DVI output--support up to 1920*1200@60Hz output

  1*RS232 control port

  1*network control port

  power interface
UHD Display for Vidid Iamage 
The Dual-link input interface supports 8K*1.2K, 4K*2K, and 4K*1.2K UHD signals. It enables EDID automatic detection and recognition, while allowing custom graphic card resolution input so that users can custmoize input resolution according to the output resolution. For illustation, It enables dual-projection UHD display in 3840*1200@60Hz at full frame rate, making the image more vivid and color more accurate.  
If users need image processors for 3-channel or 4-channel projections, please turn to DDMALL AGT-T-Pro-3 or AGT-T-Pro-4. the AGT-T-Pro-3 enables projection images from 3 projectors display in 5670*1200 at full frame rate; while the AGT-T-Pro-4 enables projection images from 4 projectors display in 7680*1200 or 3840*21600 wihout dropping any frame rate. 

Geometry Carbliration, Warp the Conents on Screens with Ease 
the AGT-T-Pro allows to refine the settings according to the projection envrionments, such as geometric, non-geometric, regular or irregular image display in different reosolutions. the processor will automatic carblirate the geometric erros. Meanwhile, it enables to save the image presentation scenes as presets for fast recall. 

Brightness Compensation, No Fair of Light Leakage
The AGT-T-Pro can compensate and improve the light leakage caused by various types of projection hardware such as DLP, LCD, LPT, LCOS, LED, etc., eliminating the light leakage phenomenon in the fusion area and non-fusion area to ensure the perfect image presentation.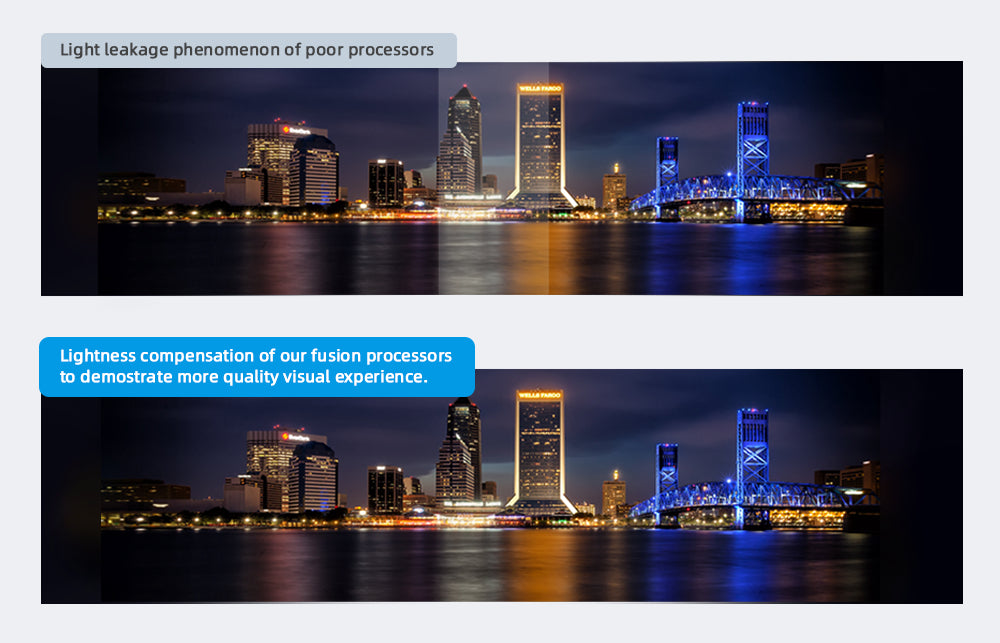 Projector Commissioning in High Luminosity
With advanced blend curves processing algorithm, the AGT-T-Pro makes the blend zone processing refinable in detail. It supports projector commissioning in high brightness mode such as standard or dynamic mode, minimizing the brightness loss, and enabling brighter, clearer and vivid image display.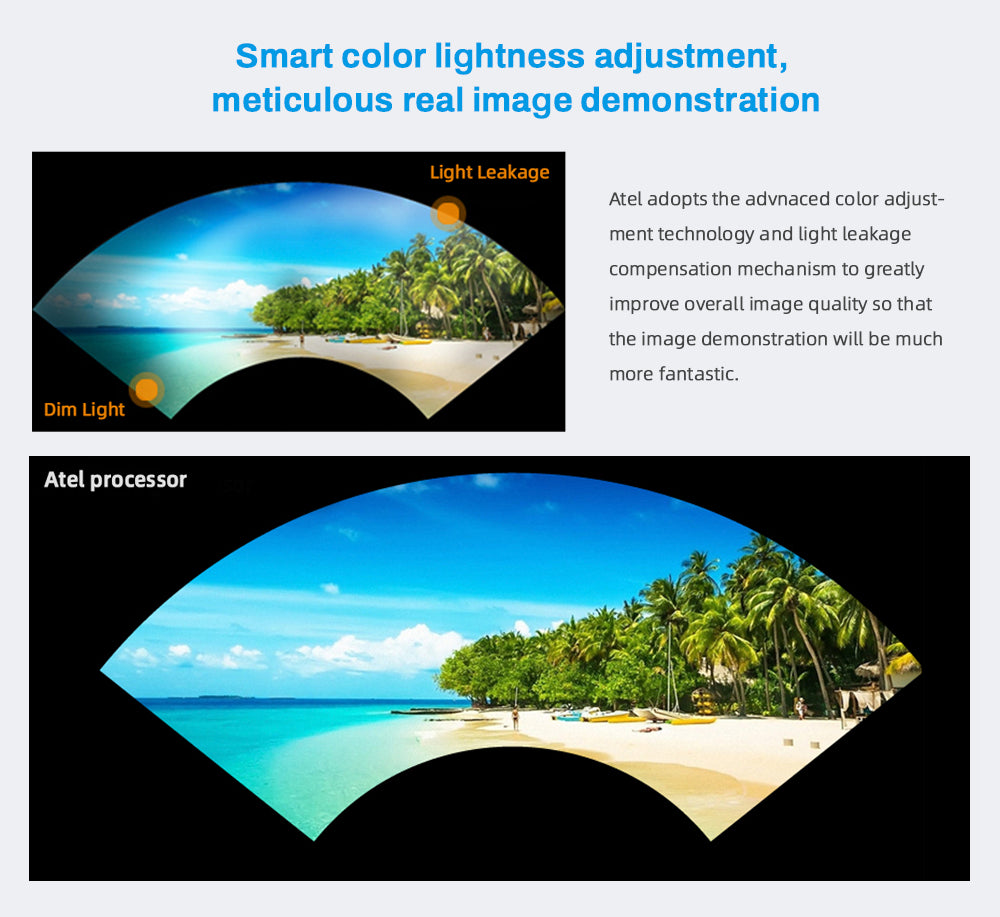 Dual Projection Overlay Mode, Cost-Efficiency Display
The AGT-T-Pro supports the brightness superposition of dual projectors to achieve the effect of multiplying brightness of the projection image, quite suitable for display environments with strong light, providing users with a low-cost presentation system with high-brightness and high-quality display effect.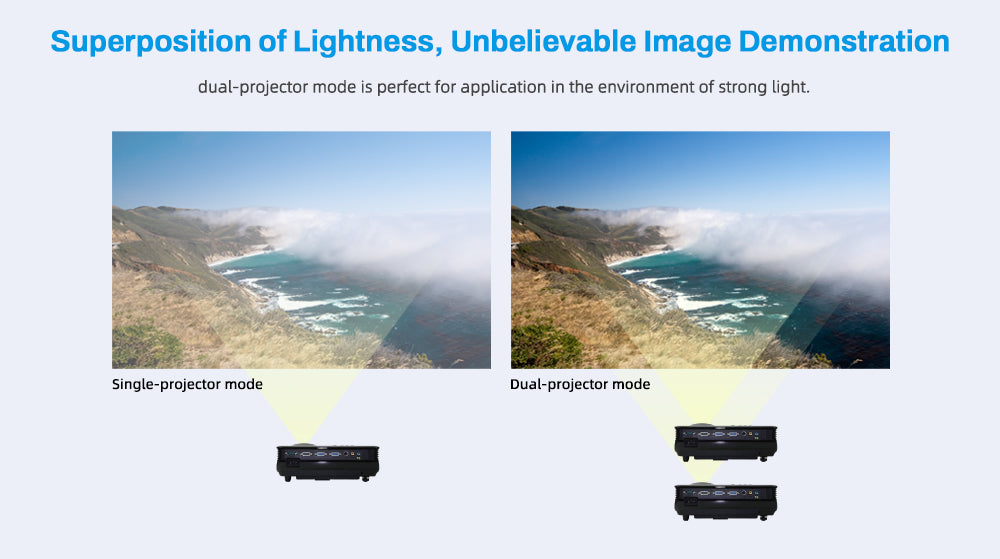 Immerssive Video Experience of 3D Passive Presentation 
With internal 3D processing algorithm, the AGT-T-Pro enables passvie stereo display of 3D Blu-ray sources in left and right format or top and bottom format. Craft your own cost-efficiency 3D cinema system with two projectors easily, immersively experiencing  film like effect.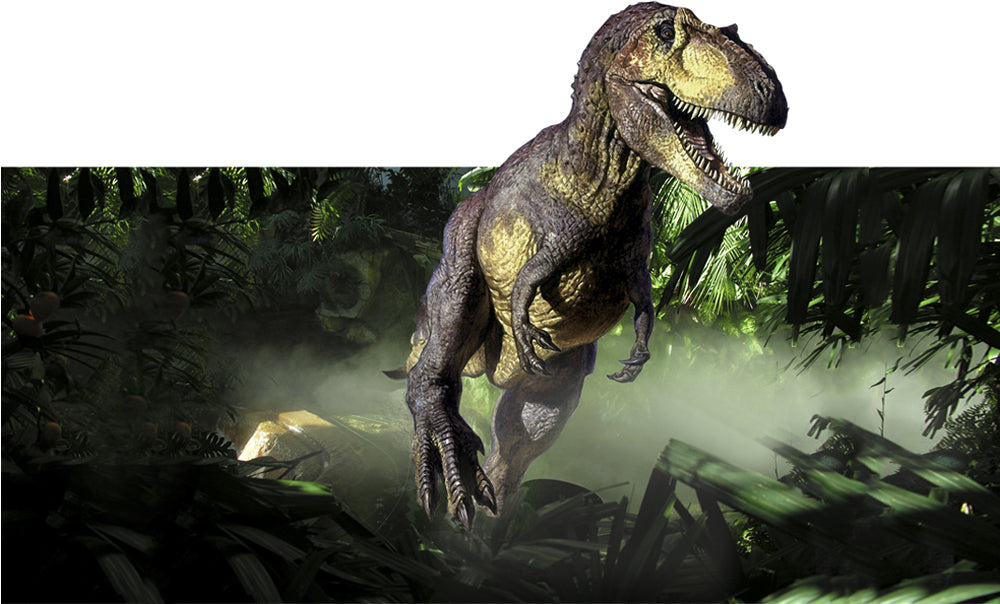 Intuitive Grphical Commissioning, Steamline Workflow 
Using the wizard-style graphical interface debugging software, the projection blending commissioning can be carried out through the graphic adjustment on the interface.  It also supports automatic debugging function of the blend zone, so that technicians can easily process the testing and commissioning of the bleding processing system.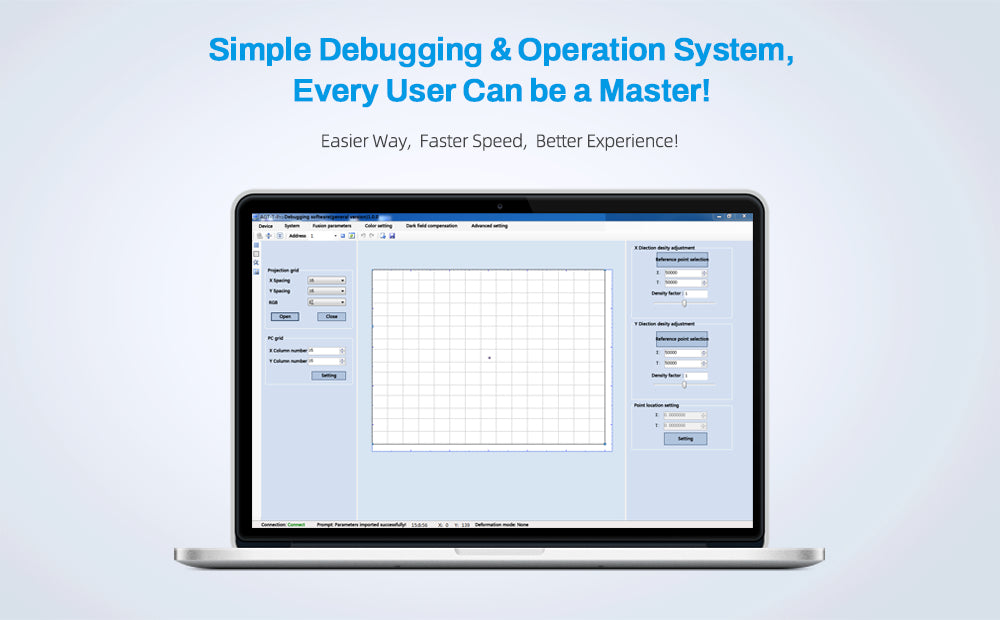 Parameters

Video Input——Dual-link Input

Signal Type

1*Dual-Link DVI Input

Connector

DVI-I Female


Input Resolution


Support 8K*1.2K, 4K*2K, and 4K*1.2K UHD and 2K HD input, support customized resolution input of graphics card
Input resolution of classic 2-channel processor: 3840*1200, 3840*1080
Input resolution of classic 3-channel processor: 5760*1200, 5760*1080
Input resolution of classic 4-channel processor: 7680*1200, 7680*1080, 3840*2160

Standard

DVI1.0


Blending Output--DVI Output

Signal Type

2*DVI Output(Support DVI/HDMI)

Connector

DVI-I Female

Output Resolution


1920*1200@60Hz、1920*1080@60Hz/48Hz、1680*1050@60Hz、1600*1200@60Hz, 1600*900@60Hz, 1440*900@60Hz, 1400*1050@60Hz、1366*768@60Hz, 1280*1024@60Hz, 1280*960@60Hz, 1280*800@60Hz、1280*768@60Hz, 1280*720@60Hz、1024*768@60Hz、800*600@60Hz



Standard

DVI1.0


Control Method

Serial Control

RS-232 (9-pin DB connector)

Network Control

TCP/IP


General Parameter

Work Temperature

-10~45℃

Work Humidity

15%~85%non-condensing

Running Noise

Below 45dB

Power Supply

DC 12V/4A

Power Consumption

20W

Net Weight

3.72kg

Production Dimension

441mm*300mm*46mm(L*W*H)

MTBF(Mean Time Between Failure)

30000 hours
More Styles
Style

AGT-T-Pro

AGT-T-Pro-3

AGT-T-Pro-4

Image

Input Interface

1*Dual-link

1*Dual-link

1*Dual-link

Output Interface

2*DVI-I

3*DVI-I

4*DVI-I

Resolution


Full frame rate display of dual projections in 3840*1200



Full frame rate display of three projections in 5760*1200



Full frame rate display of 4 projections in 7680*1200, 3840*2160



Control Method

RS232、TCP/IP

RS232、TCP/IP

RS232、TCP/IP

Output Mode


1*2、2*1
1*1*2(lightness overlay or passive stereoscopic display )



1*3、3*1
1*4、2*2、4*1
1*2*2(lightness overlay or passive stereoscopic display )


[Purchase reminder]
For diffenerent application scenarios, almost DDMALL display processors need to be customized based on customer's requirements. We would recommend you to contact us and tell us your using scenario or required technical parameters before order. 

Meanwhile, technical background is a must to perform test and commissiong of DDMALL display processors. If you are not technical enough, we will recommend you to check in with us. Professional technical guide and free training will be offered to tackle the problems occured in your processing.
In the future, DDMALL will recruit a oversea expert team focusing on technical support and field installation services in local markets. If you are a technical stuff, who are willing to accept technical training for DDMALL products and are dedicated to provide professional technical service in your market, please contact us.